Artist at Work
The Artist at Work project was devised initially to make use of the gallery between shows, offered to artists to use as a 

studio space to create new work, and became part of our program, with the first official Artist- Craig Wood in January 2017.
 Previous Artists At Work include; Cecile Johnson Soliz, Rose Davies, Joan Jones, Tim Davies, Sarah Poland, and Owen Griffiths. Each residency has concluded with either a short exhibition, or an open studio or a slide talk. We recognise the difficulty for artists to make large, experimental works, or just have space. Despite the opportunity commencing with the outcome not defined,  this residency has resulted in a wide range of events, talks, publications & discussions.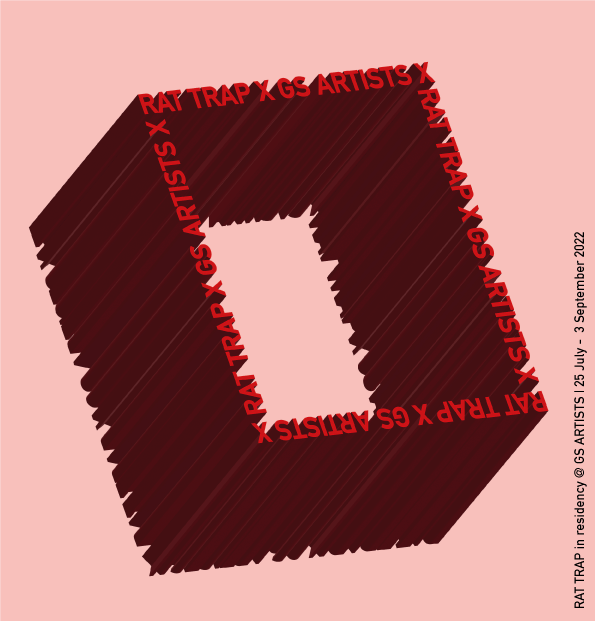 GS Artists are delighted to announce the art collective Rat Trap as our next Artists At Work, July 25th - September 3rd, 2022. RAT TRAP (b.2016) are an ever-evolving collective of artists and musicians that find their own routes through the maze of...