GS Artists director Claire Annabel Francis's work examines the duality of binary structures within society and the ways of human thinking that often determines us as outside of, in opposition to or above our counterpart.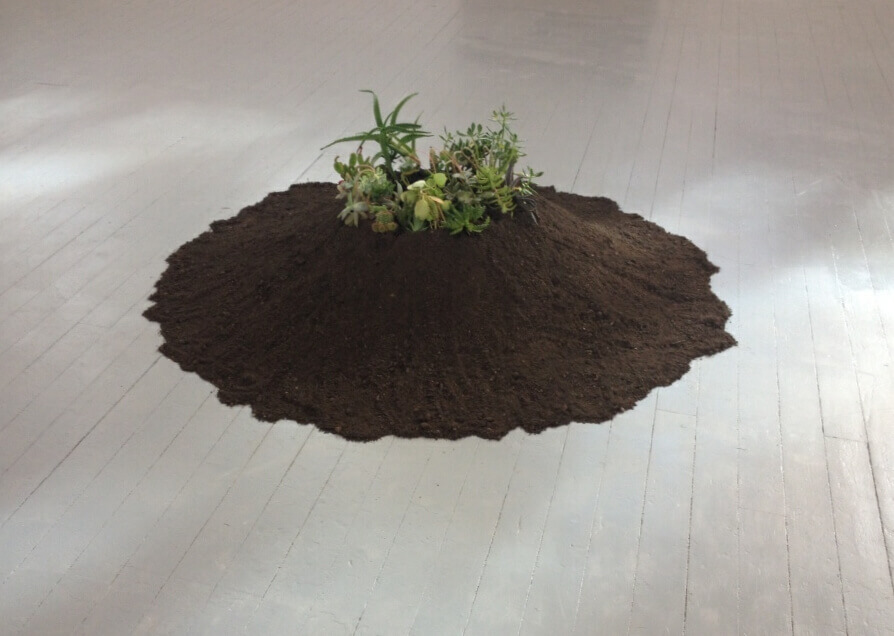 The primacy of the natural world is in many ways forgotten due to the meanings inculcated onto it, we forget that we are a part of it. For this reason, 'nature' features within the work as a metaphor, it is presented to the viewer with a multifaceted role addressing gender, space and place.
Hide is a current WIP taken from a previous undergraduate exploration which involves the deconstruction of a man-made fruit box, taking away its purpose and use within society. The material is pieced back together to form a hide or skin. The holes within the work are a mark of the industrial
process, joining nature and human together.
Jam is a body of work displaying assumed feminine objects (jam jars) containing ambiguous, chaotic and conceivably dangerous substances from nature, playing a subtle, sinister role within the work, disrupting the perpetuated image of the feminine as the caregiver e.g. Wife and Mother.
Footage is a section of video work documenting an experiential exhibition event which created a liminal space between the dualistic worlds of the 'Man- Made' and 'Mother Nature'.
Footage – what would mother say – Claire Annabel Francis 2018 from Claire Francis on Vimeo.
A poisonous plant was deconstructed and displayed within large pods, in order to view the material visitors had to wear protective clothing. At any point, the natural element contained the chaotic potential to overcome the man-made safety equipment therefor becoming the dominant force, arguably turning the viewers into the liminal.
Refugees was an installation work looking at the notion of belonging in relation to space and place. These non-indigenous plants teeter on the edge of a precipice, leaving the viewer unsure of whether they are falling into the darkness emerging from it.