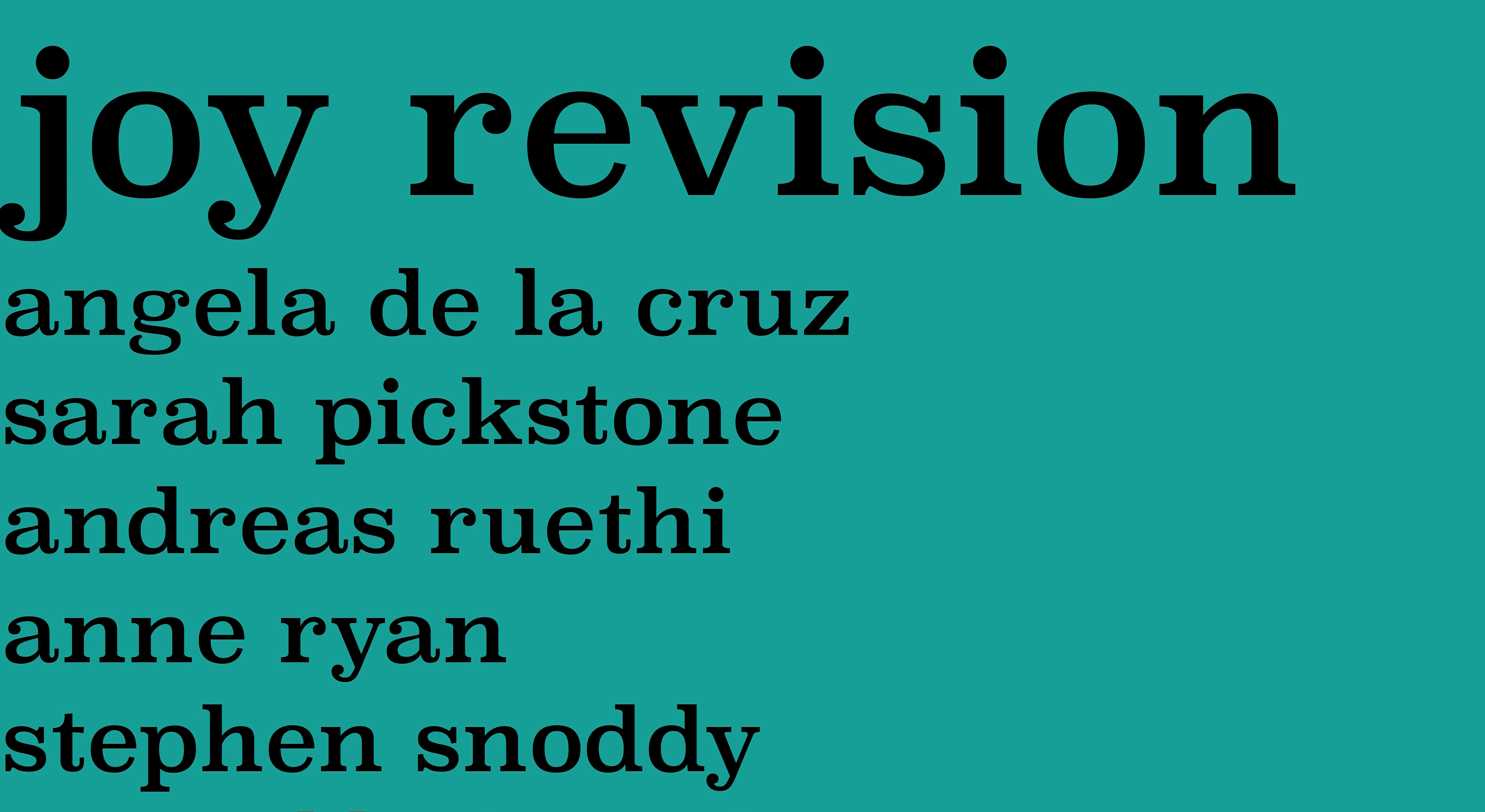 This summer in Swansea, we are bringing together five important contemporary painters in a new exhibition celebrating paint in all its glory.
When choosing a title for a show of 5 painters who are all old enough to know better, it's no surprise that when we arrived at JOY REVISION, it was pretty unanimous. Perhaps not just about that period of time but maybe its to do with our journey through the purpose of art. Joy, hand in hand with re- vision, reassessing how art has the power to transform. All of the artists involved in the exhibition have been a vital part of the creation of a contemporary art painting history. Angela de la CRUZ, Sarah PICKSTONE, Andreas RUETHI, Anne RYAN, and Stephen SNODDY will present all kinds of painted surfaces.
In discussion with the artists, Anne Ryan said the following "Joy Revision is a great title for a painting show. Painters have an innate understanding of the concept of jouissance, as described by psychoanalysts – a rapturous, excessive, sensual pleasure. This is not just found in the visceral materiality of the medium, but more importantly in the zen-like, empty-headed meditative state – 'the zone' – that many painters cite as the optimum state for painting. In working and re-working, stating, erasing and re-stating painters attain the point where all negative thoughts and influences have left the studio and ideally (according to Philip Guston) the painter has (mentally) left as well" The colour transcends all in many of these works, and that State is evident and addictive for all.
PROUDLY CURATED TO CO-INCIDE WITH THE BEEP PAINTING BIENNIAL.