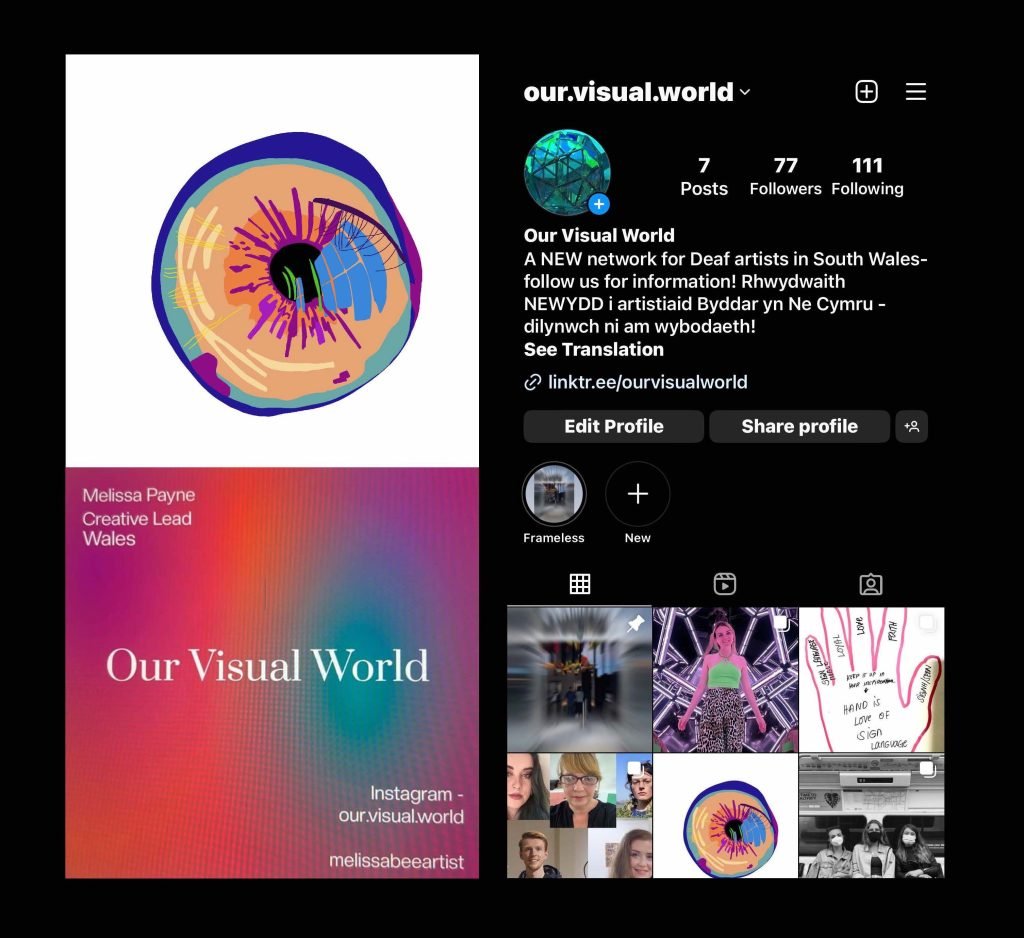 Our Visual World is here to help Deaf artists in South Wales. We're creating a networking group where Deaf artists can connect and learn from each other. We're working with Deaf artist Jonny Cotsen and Jane Simpson, who runs GS Artists in Swansea. We're also partnering with Disabled Arts Cymru, Llanelli Deaf Club, and Glynn Vivian Art Gallery.

We're getting guidance and support from experienced people in the Deaf and Arts communities. For example, artist Rubeena Aurangzeb-Tariq, who is Deaf and an Art Psychotherapist, Heather Williams, who specialises in project management and BSL/Access Consultancy, and Tom Goddard, who is an artist and has been hard of hearing since birth. We're also getting help from Alan Whitfield and Lucy A Sames at Disability Arts Cymru and Dan McCabe at the Glynn Vivian.
Our Visual World is just starting out. We've begun working with young Deaf artist's Melissa Payne and Emily Rose Corby – both founding members of the Our Visual World Network for Deaf Artists , and we're reaching out to others. We have plans for networking events where Deaf artists can meet, chat and learn some new creative skills, oh and have some snacks. These events will also cover important topics around self employment, Access to Work, promotion, how to be a freelance creative and more…
We're also creating a dedicated website just for our network, where Deaf artists can share their work and ideas. And there will be exhibition opportunities too!
OVW is based in South Wales, but we want to help Deaf artists all across Wales. We aim to link Deaf artists with galleries and museums, ensuring their voices are heard in the art world, and building a stronger connection between the Deaf community and the art world.
Our Visual World is a Connect and Flourish project, supported by Arts Council Wales.