Craig Wood: Catalogue Raisonné 
This Catalogue Raisonné is the first published retrospective of British conceptual artist Craig Wood. This large-format paperback book covers over 30 years of Wood's impressive oeuvre, starting in 1987 when he was studying Fine Art at Goldsmiths College of Art, London. The book is illustrated with over 500 images and features an essay by art critic and Reader of Fine Art at Goldsmiths Michael Archer, and an interview* with British artist Fiona Banner (aka The Vanity Press).
The book was launched at GS Artists alongside a selection of  original artworks featured in this Catalogue Raisonné .
Graduating in 1989, Wood was part of the YBA movement, and his early exhibitions included Damien Hirst's seminal Modern Medicine in 1990. He would later have commercial representation through galleries in London, Paris and Turin.
*This interview originally resulted from a GS Artists project in 2019- "Soup Talks" which invited Craig Wood and Fiona Banner for a studio visit exchange and extended conversation.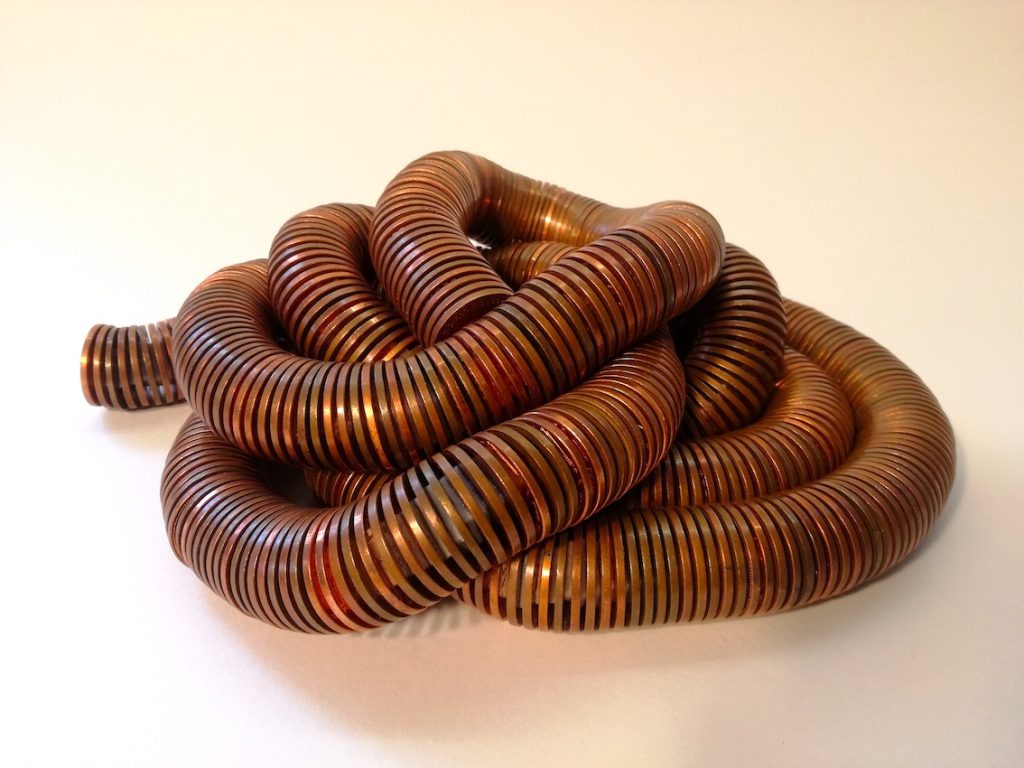 Small Change (2p), 1998, 2p coins and self-adhesive pads, 120 x 350 X 350 mm
Throughout his career, Wood's artistic output has been site-specific, examining the properties of 'site' or 'context' and how this drives creative processes. He has received numerous national awards and several prestigious international residencies, with artworks in major collections such as Tate, Saatchi, V&A and UK
Craig Wood was born in 1960 in Edinburgh, Scotland. He completed his Foundation Course at Dyfed College of Art (1985–86), in Carmarthen, Wales, and studied Fine Art at Goldsmith College of Art, London (1986–89).
He has worked at Goldsmiths College, London, and was the Gregory Fellow in Sculptural Studies at the Henry Moore Foundation, University of Leeds (1997–2000). Today, he is a practicing artist and Senior Lecturer in Fine Art at Swansea College of Art, UWTSD, where his work continues to expand into collaboration and curation.  He currently lives and works in Wales.
Craig Wood: Catalogue Raisonné (Published by Heni Publishing)                                     ISBN: 978-1-912122-72-1
Size: 335 × 235 mm
Format: Paperback
Extent: 444 pp
Illustrations: 574
To purchase the book directly from the publisher click here-using the code CRAIGWOOD25 at Heni point of sale for a 25% discount.
Images from the installation at GS Artist- (photography by Craig Wood).